A lot of us associate weight loss with all foods bland and boring, but if you are willing to work around with new ingredients, you would realise that weight loss can be a fun and flavourful affair too. Ragi is actually one of the oldest grains of India; it is used extensively in many Indian preparations. However, in the last century or so, we have grown heavily reliant on maida-based products. Maida is everywhere, from our bread and chips to snacks. It tends to metabolise soon and leave you hungry again. Ragi, on the other hand, is packed with fibre and protein – both of which are very crucial for weight management. Protein and fibre do not get digested so quickly; they keep you full for longer and prevent over-eating. If you eat in controlled portions, you are more likely to lose weight at a faster rate. If you are looking to swap your fattening ingredients with something healthy and filling – ragi could be a nice starting point.
Here Are Some Delicious Tea-Time Snacks You Can Make With Ragi:
1. Baked Ragi Chakli
Chakli or Murukku is a classic tea-time snack down south. Coiled and crunchy, chakli is delicious snack often too hard to resist. It is traditionally made with rice flour, but in this recipe, you can bring the carb quotient down by using ragi flour instead of rice flour. This chakli is also baked and not fried, which helps you save a whole lot of calories too!
​Baked Ragi Chakli
2. Ragi Samosa
Tea time in India is incomplete without a plate of piping hot samosas. Give your samosa a healthy spin by ditching maida and fatty stuffing. Triangular ragi pockets, stuffed with a creamy filling of cucumber, peas and cashew nut – these samosas are nothing like anything you have had before. Even though this recipe needs you to fry your samosas in regular oil, you can always air-fry them to save calories.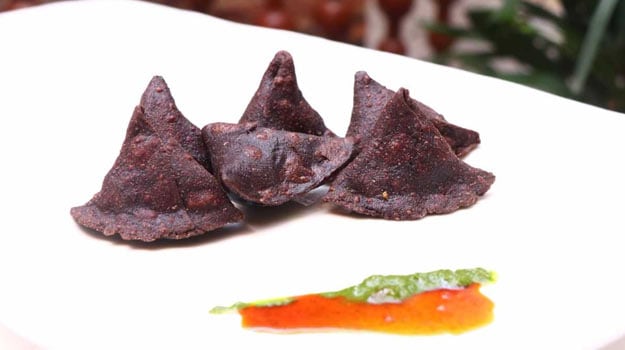 ​Ragi Samosas served with chutney
3. Ragi Cookies
You obviously need some cookies or biscuits to pair with your hot cup of chai, right? But before you inch towards your regular maida cookies has a look at this dense and rich ragi cookies. Made with the goodness ragi and cane sugar, these delicious cookies are an ideal addition to your high protein diet.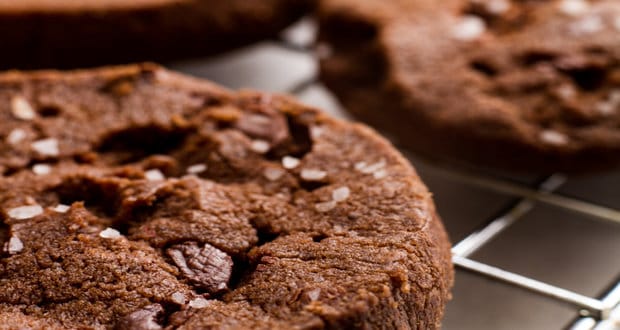 ​Scrumptious Ragi Cookies
4. Ragi Oats Ladoo
Gone are the days when 'ladoos' were seen as a luxury item. Nowadays, not only you can order ladoos anytime you want but also cook them in a jiffy when cravings kick in. This healthy makeover to your traditional ladoo would ensure you feel a little less guilty for your indulgence. Made with ragi flour, oats flour, honey, dates and milk, this ladoo is a power-packed way to keep hunger at bay.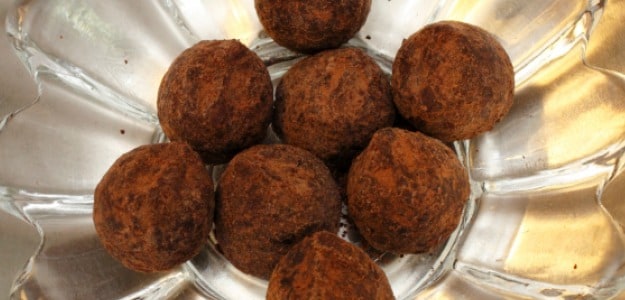 ​Delicious Ragi Ladoos
5. Ragi Chips:
Ditch your high-fat, high-calorie potato chips with some delicious, home-made ragi chips. Mix ragi and wheat flour, throw in some red chilli powder and salt, add a little water and knead a smooth dough. Now, take small balls off this dough and roll out thin, crisp chips. Bake these chips. Serve hot.
["source=ndtv"]