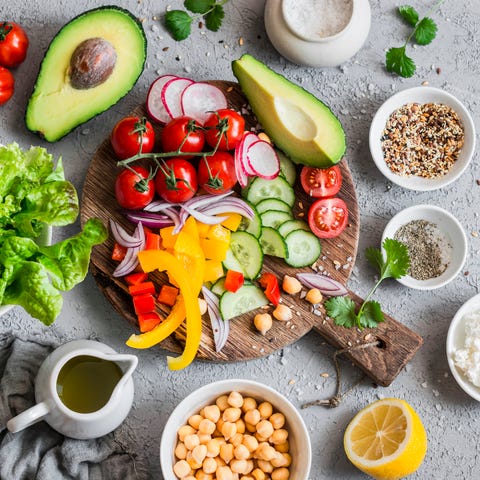 They really seem to have it figured out in the Mediterranean: gorgeous weather, primo vino, and an iconically healthy eating style.
The Mediterranean diet—modeled after the Italians and the Greeks—has been around since the 1960s. And when it comes to food philosophies, this one just keeps getting buzzier. In fact, it just won best diet of 2019.
While trends like the South Beach and alkaline diet may come and go, what is it about this style of eating that makes it a perennial favorite among healthcare providers and the public alike?
The Mediterranean diet packs a lot of benefits
The Mediterranean diet's biggest selling point is its health benefits. It's been shown to lower the risk of heart disease and cancer, among other illness. Research shows that it may even slow aging.
["source=womenshealthmag"]