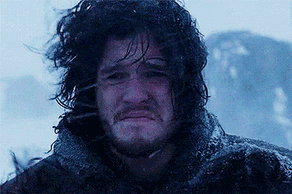 If you have naturally dry skin, winter can feel like a curse. Sure, summertime humidity can feel like you're swimming through the air, but have you ever felt like your chapped, raw skin was fighting a losing battle against cold temperatures and biting wind? I thought so. See? Winter is the w-o-r-s-t. And if you're anything like me, your skin likely responds in a myriad of ways: dry, flaky patches; inexplicable acne clusters; and generally just angry. Can you blame it?
Unfortunately, things are only going to get tougher before they get better. So how do you combat Mother Nature and all of her tricks? By stocking up your medicine cabinet and asking the pros, of course.
Why does my skin hate the cold?
"Cold temperatures, low humidity, and wind all put a stress on the outer skin layer," Joshua Zeichner, MD, a dermatologist in New York City, tells Teen Vogue. That combination, he explains, "can strip the skin of essential oils, cause tiny cracks in the outer skin layer, and ultimately lead to dryness and inflammation." Basically, your skin is fighting an uphill battle, and something will eventually give way.
["source=forbes]